September 19th, 2017
Power BI World Tour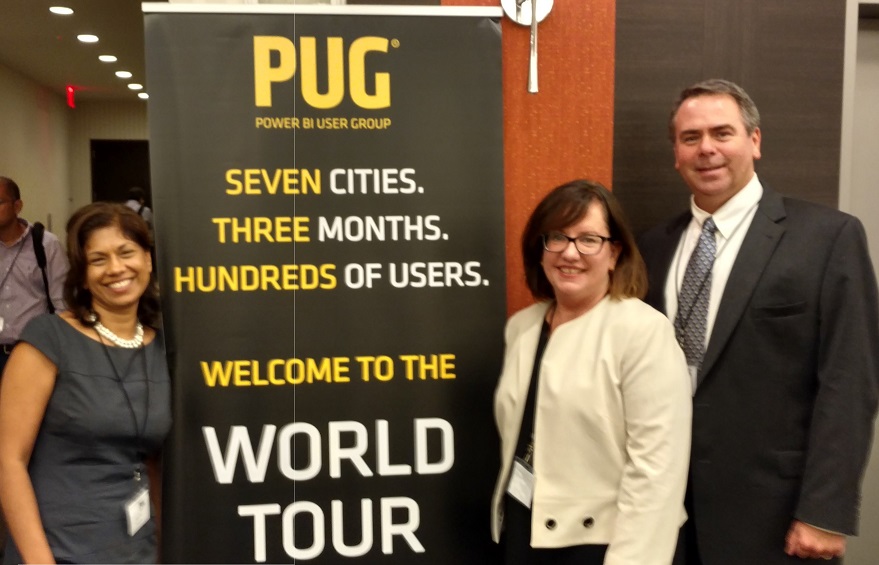 Kathy Kinnier is on the advisory board for the Power BI World tour. Andrew and Kathy demonstrated Azure Data Services and how they connect to Power BI for advanced cloud based streaming and data warehouse analytics. Data Ignite's newest addition Rohini Patel (Solution Sales Manager) shown here with Kathy and Andrew at the event.
January 18th, 2017
The NY/NJ Power BI User Group is having its next meeting on January 18th at 6pm. The meeting will take place at Microsoft's New York Headquarters, 11 Times Square, New York, NY. We'll demonstrate the new data services for Azure Data Lake and how Power BI connects to each. Click
here
for meeting details.
May 21, 2016
Microsoft designates Kathy Kinnier as Power BI Public User Group (PUG) Leader for the New York / New Jersey area. Follow this link to become a member:
NY/NJ Power BI Public User Group